Hello everyone,
Love fairy tales? So do I! They're short, deceptively simple stories that immerse you in faraway lands filled with princesses, evil stepmothers, and talking animals. In addition, fairy tales are "didactic", to use the English term, which means they teach a lesson (thank you, college!)
Films often transform these fairy tales, making them more complex and mature in the process. Such rich source material lends to some fantastic film opportunities. Characters have back-stories, more formidable adversaries, and greater emotional range. Sometimes a wholly original tale is created. Through this constant reinvention, fairy tales continue to charm audiences young and old alike.
This list compiles some of the best fairy tale films over the last 30+ years. Like a house made of candy, these 5 fairy tale films are sweet and satisfying. So, nibble away!
5.) Penelope
This story is a charming, modern-day fairy tale that is so cute, it'll make you squeal! Christina Ricci plays the lead character Penelope, a girl cursed with the nose of a pig. In order to break the curse, she must be loved by a blue blood, like herself. After meeting the scruffy, yet dashing Max, she learns that true love is just like her — so much more than it appears.
A twist on Beauty and the Beast, this is a wonderfully sweet movie about loving yourself, embracing who you are, and finding your voice. I recommend reading the book first (that's what I did and I finished it in a day and a half — it's awesome!), but if you're not a big reader, then let this be your movie pick-me-up.
Fun Fact: Reese Witherspoon not only appears in the film; she also has a producing credit!
4.) Howl's Moving Castle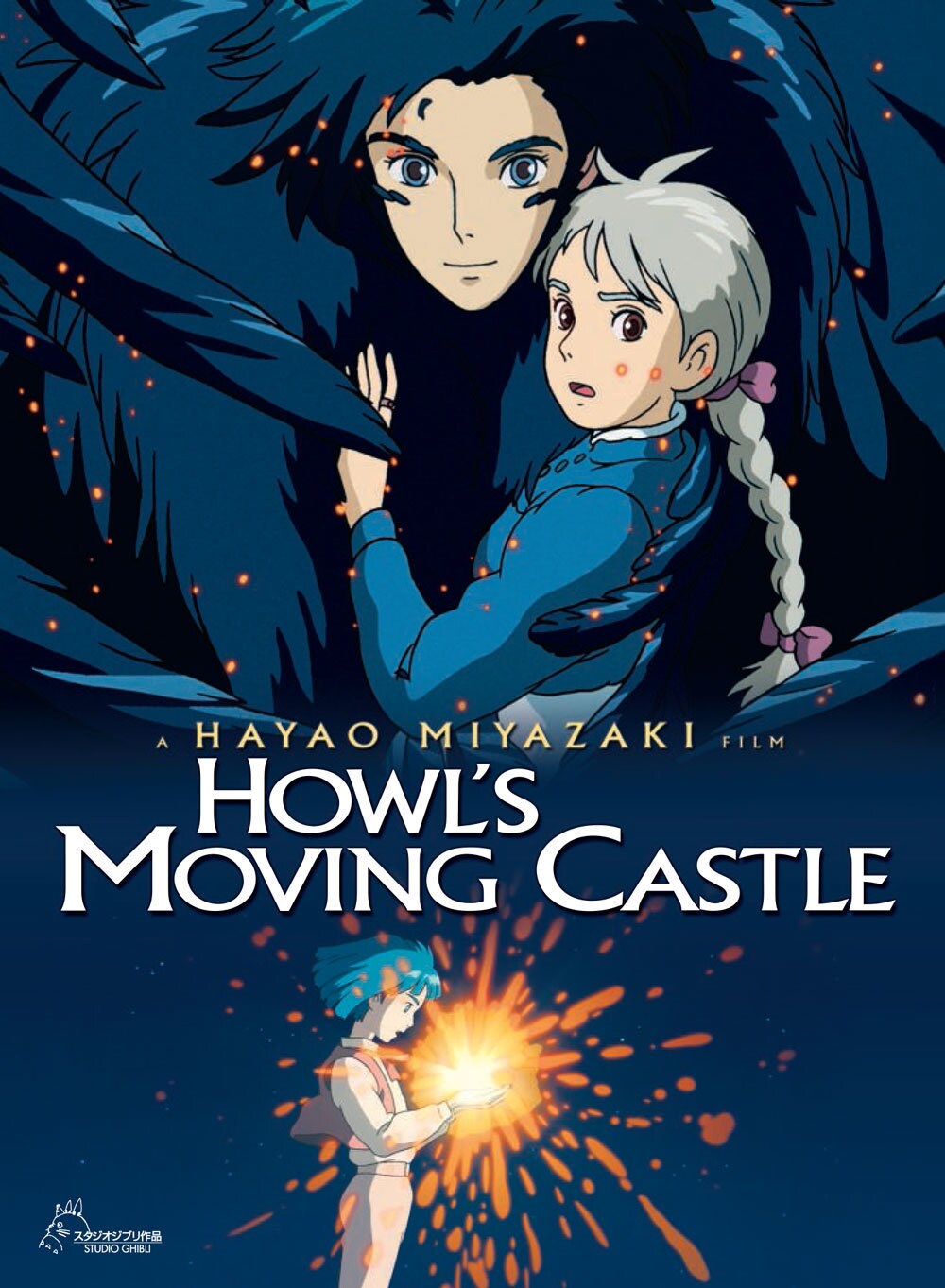 Hayao Miyazaki. If that name means anything to you, you've hopefully already seen this movie anyways, so you can move on. If not, you're in for a real treat! This anime film centers on a lovely romance between Sophie, a girl cursed into old age by a witch, and Howl, a handsome, yet vain wizard.
This is the movie that really got me interested in Miyazaki's work. Since then, I've seen everything from his major films like Spirited Away and Princess Mononoke to his older, yet still wonderful films, such as Porco Rosso and Nausicaä of the Valley of the Wind. Of all of his films though, this is my favorite due to the beautiful love story at its core. Thematically, it comments on aging and war, but it does so with a big heart and a dose of magic.
Fun Fact: In the English version of the film, Christian Bale voices Howl (and he does a really great job of it, too!)
3.) Legend
No, I'm not talking about the Tom Hardy movie from 2015. I'm talking about a fantasy adventure film, 30 years its senior, starring Tom Cruise and directed by Ridley Scott. Legend combines the love story between a princess (Mia Sara) and a forest lad (Tom Cruise) with a classic fairy tale setting (that includes unicorns, dwarves, and yes, even fairies) to create this epic fantasy adventure.
What really stands out about Legend is the lush cinematography, which seems far ahead of its time. Not only that, there's the earth-shattering performance of Tim Curry as the Devil. You heard me right — Tim Curry. . .as the Devil! He's equal parts dark, sexy, and genuinely fascinating. Like he is in The Rocky Horror Picture Show, yet somehow, less creepy.
Fun Fact: There are two version of this film – the theatrical release and the Director's Cut. I've only seen the Director's Cut all the way through, and though it's slow-moving, I'd still recommend that version over the original because of the extended Meg scene alone. However, if you want a good overview the differences, this post does a great job detailing them.
2.) Labyrinth
Since David Bowie's death last year, there's been a lot talk about Labyrinth, including hints of a possible sequel. All I can say is — it's about time! Labyrinth is a trippy 80s fantasy about a young girl named Sarah who has to endure a dizzying labyrinth in order to save her baby brother Toby from the evil clutches of the Goblin King, Jareth.
I really like Jennifer Connelly in this film; there's an earnestness in her character's attempts to overcome her fears and to embrace her childhood. Yet it's David Bowie who steals the show as Jareth, playing him with devilish charm as he tries to lure young Sarah into loving him. It may have been a flop initially, but just like Legend, Labyrinth's accrued a cult status over time that is definitely well-deserved.
Fun Fact: This CineFix YouTube video uncovers nine surprising facts about the film, one of which is that both Michael Jackson and Sting were up for David Bowie's role. I'm so glad Bowie got it!
1.) Stardust
We've come to the cream of the crop, the best of the best, my absolute favorite fairy tale of all – Stardust. Based on the novel by Neil Gaiman, this is a thoroughly magical, whimsical, funny, twisted ends-of-the-earth fantasy adventure. It's the story of Tristan, who promises the girl he loves that he will bring her a fallen star in order to win her hand in marriage. Upon finding the star across a wall to another realm, Tristan has the surprise of a lifetime when he discovers the star. . .is a girl named Yvaine! Together they embark on a journey back to his home, while eluding the threat of evil witches and greedy princes bent on using the star for their own selfish desires.
While I thoroughly enjoy both Claire Danes and Charlie Cox (of Daredevil fame) as Yvaine and Tristan respectively, one of the stand-out performances here is from Robert De Niro, who plays a pirate with a surprising secret. I also really enjoyed Mark Strong as Septimus and Michelle Pfeiffer is the perfect choice to play the villainous Lamia.
In my eyes, fairy tales reach their pinnacle with Stardust. I hope to see other films that soar this high in the near future.
Fun Fact: Stardust has garnered some very interesting awards, including Best Sci-Fi/Fantasy at the 2008 Empire Awards and Overlooked Film of the Year at the 2007 Phoenix Film Critics Society Awards.
What do you think? What's your favorite fairy tale film? If you love these movies as much as I do, tell me about it in the comments.
Sweet dreams!