Hey guys,
I know you've been waiting all week for it, so here it is — Part 2 of My Top Most Anticipated Films of 2017 list! If you haven't read part 1, here's the link:
My Top 10 Most Anticipated Films of 2017 – Part 1
I've had a lot of fun compiling this list and I hope you've enjoyed reading it. Without further ado, here are my Top 5!
5.) Star Wars Episode VIII: The Last Jedi
Star Wars made a triumphant return with Episode VII: The Force Awakens. Now, the intergalactic adventures of Rey, Finn, and Poe continue! I couldn't be more pumped!
Reasons:
I have been a Star Wars fan for over a decade now. Although I initially didn't like Episode IV, once I saw Episode V: The Empire Strikes Back, I was hooked. They just got better and better after that.
Wait, did I just say they got "better and better"? Yes, I did. Nowadays, I regret saying that I preferred the prequels to the sequels, but at the time, they were fun, visually stunning films that modernized the franchise. The difference in quality is more apparent to me now, but I'm glad those films existed. They brought the franchise into the 21st century and inspired a new generation of fans. If we didn't have them, maybe we wouldn't have Episode VII. Food for thought.
Regardless, The Force Awakens was stellar. I really liked the new characters, particularly Finn and Poe, and I'm very curious to see how they'll evolve over these next two installments. Plus, it'll be fascinating to watch what happens to Kylo Ren as well, being the big, dark enigma of the franchise.
Will it live up to the expectations? No clue. J.J. Abrams isn't directing Episode VIII, so that could be a bad sign. Still, he didn't direct Rogue One either and look how successful that was! With two well-received films in the pipe, I, and probably many other fans like me, are confident that this franchise will satisfy audiences for years to come!
4. Untitled Disney Live-Action Fairy Tale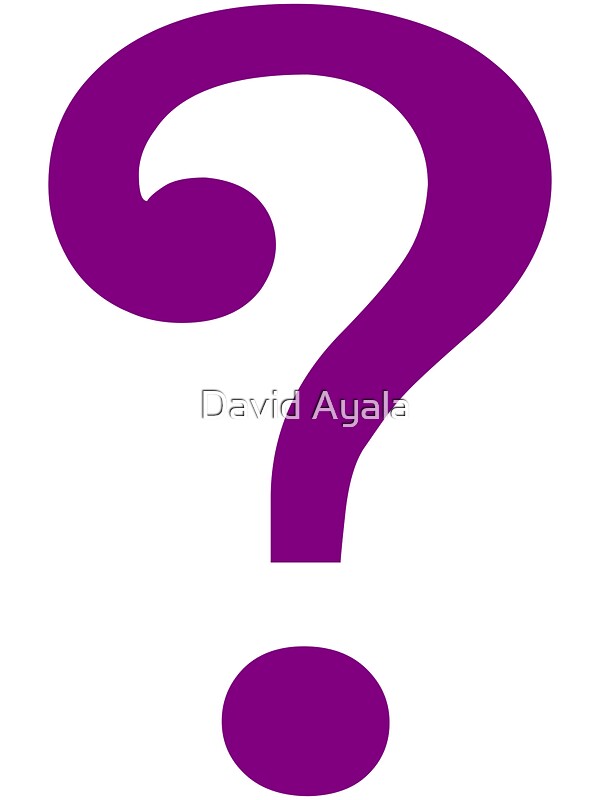 This one doesn't even have a title and I'm excited about it. If you read my 5 Fun Fairy Tales post, you know I'm a big fairy tale fan. We live in an age where Disney live-action fairy tales are all the rage (see: Cinderella, Maleficent, The Jungle Book, and Pete's Dragon.) With one of them coming out in March (and maybe also coming up on this list?), Disney decided to stake out a date in July for this little question mark. So, why has it made this list?
Reasons:
The mystery! What else? We don't know anything about it! It's the possibilities, and the lack of any real information, that make this entry so intriguing. Some of these possibilities include Mulan, Pinocchio, and even Dumbo. /Film has compiled this list of other likely candidates.
While all of them would be interesting, I'm particularly intrigued by Cruella and Maleficent 2.  Maleficent was great and I'm curious about what she's been up to. As for Cruella, although I always despised the character, she could end up becoming a fascinatingly flawed character. Still, I think it's going to be harder to make her relatable than it was with Maleficent due to the whole puppies-as-coats thing. Besides them, Genie, Prince Charming, and Rose Red also sound good. And what about the live-action version of The Little Mermaid? And The Lion King, one of my favorite movies of all time? So many possibilities! Looking forward to the announcement. Fingers crossed!
3.) Kong: Skull Island
In less than 3 weeks, Kong is going to hit the silver screen. And it's going to be big! Now I've never been a King Kong fan, but Kong: Skull Island looks really cool. Here's why:
Reasons:
Tom Hiddleston. I'm a huge fan of Tom and I'm particularly interested to see how he'll do as the lead in a big blockbuster like this. It'll be some new territory for him and I hope he comes out ruling the cinema (Get it? King Kong. Ruling. Royalty Puns!)
The Trailer. The film's action and scenery look spectacular! We're going to get Kong right where we want him, in the jungle along with plenty of other wild creatures fighting for supremacy. Plus, nice use of "Bad Moon Rising" by Creedence Clearwater Revival. Are we getting a throwback soundtrack? Maybe?
The only thing I'm not a fan of is the war-vibe the film is giving off. One of its posters is even modeled after Apocalypse Now. I'm not into war films and I only like M.A.S.H. because it's funny. In other words, don't give me Ape-pocalypse Now. Just give me the King! Still, the trailers have been explosive, and because of John C. Reilly, a little bit humorous, so maybe it won't be too dark.
2.) Beauty and the Beast
Reread Number 4 on my list. This one should come as no surprise. Beauty and the Beast is one of the most enchanting and lovely fairy tales of all time. Disney is finally giving it a live-action face-lift while still retaining its classic, old-world charm. From the costumes, to the sets, to the special effects, there are many reasons why this film looks like another fantastic entry in Disney's recent live-action re-imaginings.
Reasons:
The casting. We've got Emma Watson as Belle, Josh Gad as Le Fou, Ewan McGregor as Lumiere. PERFECTION! I couldn't have chosen better myself.
New songs. Turns out, we're getting new material from composer Alan Menken, who worked on the Disney animated version of Beauty and the Beast back in 1991. One is a brand new song that will be sung by the legend herself, Celine Dion! With the lovely duet of the title song  from Ariana Grande and John Legend already released, I can't wait for the rest of the soundtrack!
Disney. It's Disney. Need I say more?
Kong: Skull Island and Beauty and the Beast both come out next month. Looks like March is shaping up to be a pretty good movie month!
Before we get to the Number 1 on my list, here are a few honorable mentions:
Wonder Woman – Sleek trailer. I like the casting of Chris Pine as Steve Trevor. However, D.C.'s not doing too well right now, so we'll see how it fares.
Pirates of the Caribbean: Dead Men Tell No Tales – Not a huge Pirates fan, but I have enjoyed some of the films in the series. Javier Bardem looks perfectly dark and creepy as a ghostly pirate. Yet the quality of the Pirates franchise has waned a bit since the original, so I'm not sure if this film will go over too well with audiences.
The Mummy – I really liked The Mummy with Brendan Fraser. It was a fun action/adventure film, perfect for a Saturday morning. I think that's why I'm looking forward to this film with Tom Cruise. I keep hoping it's going to have some of the fun of the Brendan Fraser film, but if not, it'll help launch a really cool Universal Monster film franchise, so there's that.
And now, my Number 1 pick. . .
1.) Thor: Ragnarok
The third installment of the Thor franchise is my Number 1, Most Anticipated Film of 2017. Why? One word. LOKI! Okay, well he's the main reason, but I'm happy to say there are a few more reasons why I think this Thor is going to be something really special.
Reasons:
The Director. Taika Waititi is the director of the indie films What We Do in the Shadows and Eagle Vs. Shark (both funny, strange films that I recommend.) A sense of humor is something the Thor franchise is in desperate need of. While Thor: The Dark World had some funny moments thanks to Loki, once he *Spoiler Alert* "died", there wasn't much left to chuckle over. With Waititi at the helm, this could be the most surprising entry of the Marvel Universe.
Hulk vs. Thor. Who doesn't want to see Hulk and Thor in a gladiator match to the death? We're going to get to visit of planet of Hulks too? AWESOME!
Jeff Goldblum as The Grandmaster. A genius with a pension for games, crafting all kinds of challenges to conquer his opponents. C'mon, who doesn't love to see Jeff Goldblum playing a charismatic genius? MORE AWESOME!
Finally, the mystery. Just like my 4th entry, there's so very little information about this film and that's makes it all the more exciting. We'll hopefully get a trailer at San Diego Comic Con this year, but in the meantime, it's fun to think about the potential of this one. Bring on the trailer, people! I want to see this puppy in action. November 3 can't come soon enough!
Oh, and tell me you haven't at least once substituted "Ragnarok" in the theme song to "Fraggle Rock." Well, you're about to. . .
That's it! My picks for 2017. Will they be successful? Will they be good? What do you think? What movies are you looking forward to this year? Tell me in the comments.
See you again, same Grinch time, same Grinch channel!