Hey Peoples!
What are your favorite animated movies? The Lion King? Frozen? Shrek, maybe?
Rather than harp on how great these films are (and they are), I thought I'd talk about 5 animated movies that deserve more credit. While not all of these films are perfect, they have moments of brilliance. These moments are definitely enough to deserve another look.
To show you what I mean, underneath each film, I list the element that makes each of these films worth a watch. Then, I follow that up with some discussion. And away we go!
5.) Strange Magic
Best Part: Unconventional Romance
Okay, I know what you're thinking. What is this movie doing here? It's got terrible reviews and was a complete bomb for George Lucas (yes, the George Lucas.) The bland cover songs don't help either.
However, it's the core love story that makes it worth a watch. Strange Magic is an animated re-imagining of Shakespeare's "A Mid-Summer Night's Dream." The movie is full of magic and misdirection. Charming romantic entanglements elevate it from its basic plot-line and characters.
The main love story is the one that stands out the most. No spoilers, but our heroine Marianne (voiced by Evan Rachel Wood) falls for the guy you least expect. This creates a really fun twist that benefits the movie overall. So, for the combination of good CGI-Animation, an assortment of average-but-nice songs, and a satisfying surprise, Strange Magic is worth checking out.
4.) Hercules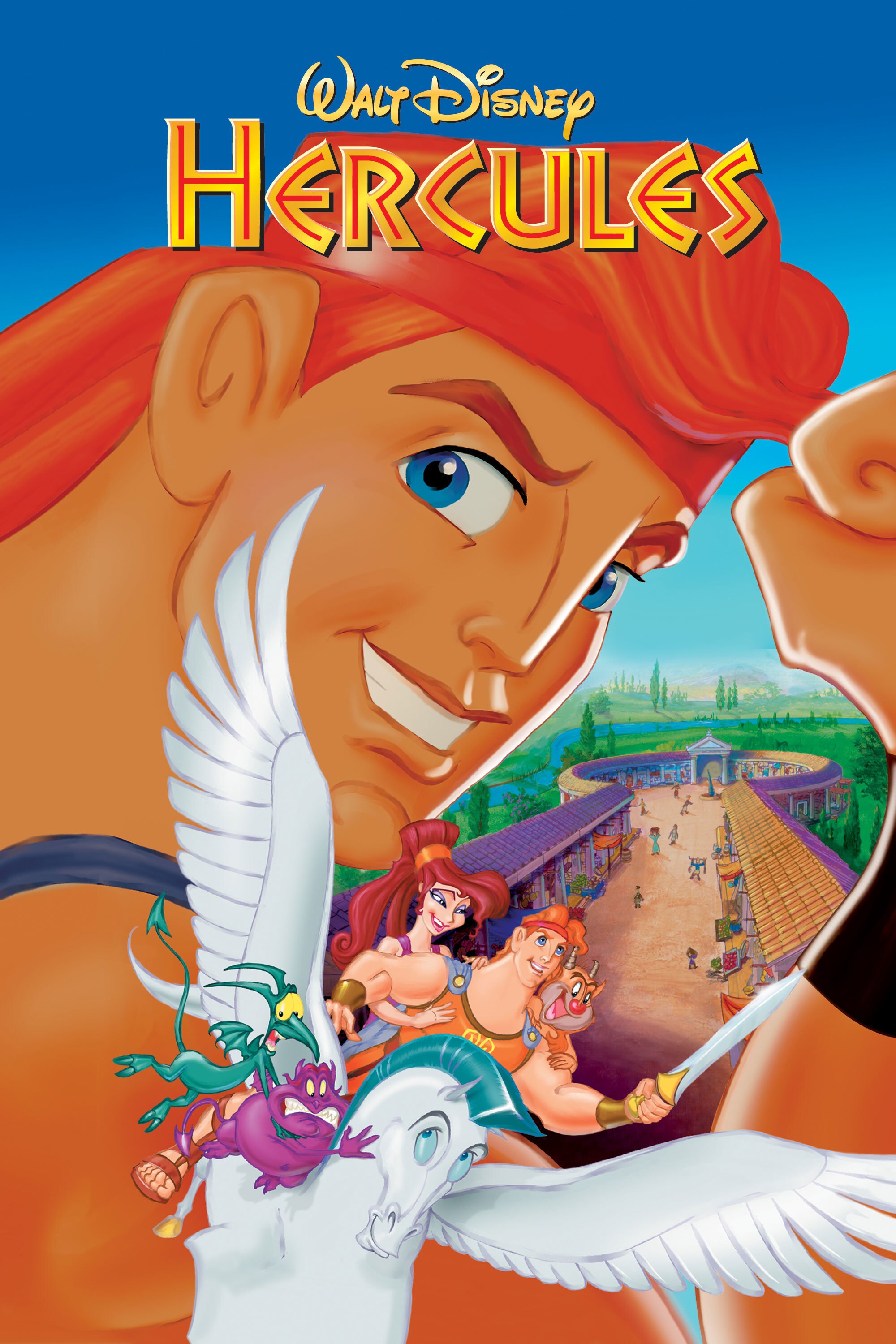 Best Part: Meg's Story
Most people would say The Hunchback of Notre Dame is one of Disney's most underrated films, primarily for its darker tone and bittersweet ending. I agree, for the most part. However, Hercules has one thing Hunchback doesn't. . .Meg!
In my opinion, Marvel's Thor films are better when seen through Loki's eyes, rather than Thor's. The story is more compelling, and the stakes are higher. The same goes for Hercules. After Hercules gets his goal of becoming admired by the world, there's nothing left for him to do. That's where Meg steps in. Without her, the movie would just fizzle out.
Meg is a slinky, sarcastic vixen who, despite her manipulation, cares deeply for Hercules. She's not a typical good-two-shoes Disney princess, which already makes her stand out. But it's her backstory that is so fascinating. In the movie, she pledges herself to Hades to save the man she loves from death, who ultimately ends up dumping her for another chick. Now, Meg is eternally bound to serve Hades. She gets the opportunity to be released, if she can just lure Hercules for Hades to destroy. Too bad love gets in the way.
It's Meg's motivation, it's her goals, it's her doubts, and it's her sacrifice[s] that make this movie better than it seems. If you have seen Hercules, or if you haven't, focus on Meg the next time you watch. I think you'll find it to be a much more rewarding experience.
3.) Anastasia
Best Part: Soundtrack
I mentioned this movie's soundtrack on My Top 10 Movie Soundtracks list, and there's a reason it shows up again here. The music is amazing! Every song pops. The tracklist is so memorable, it makes up for the movie itself.
Anastasia is almost as good as a Disney princess movie. Almost. The heroine is likeable, there's romance, and thanks to Bartok (voiced by Hank Azaria), there's humor as well. My problems with the film stem from the animation of the characters. The art style is fantastic – when it pertains to the environment. It's less impressive with the character models of Anastasia and Dimitri. Their faces just aren't right.
But, luckily, where the movie stumbles in animation, it makes up for with its soundtrack. In fact, the soundtrack is so good, Anastasia is now a Broadway musical. Just take a listen to my favorite song off the soundtrack, "At the Beginning", a duet sung by Richard Marx and Donna Lewis and you'll see what I mean:
Next time Anastasia catches your eye, don't watch. Just listen!
2.) Rise of the Guardians
Best Part: Jack Frost
If you haven't seen Rise of the Guardians, this holiday season, it's time. When I first saw R.O.T.G. it didn't impress me. I found the character interpretations rather strange. A Russian Santa Claus? An Australian Easter Bunny? Odd, don't you think?
That is, except for Jack Frost.
Jack was the sole saving grace of this film at the time. While few movies have utilized the character of Jack Frost (my favorite being Martin Short's devilish version in Santa Clause 3), R.O.T.G. has the definitive version. Jack is charming and mischievous, and has a strong back-story.
In the movie he's a teenager who falls into a lake trying to save his sister and becomes the cold mischief-maker that is Jack Frost. He joins the Guardians to help take down Pitch, a villain bent on bringing eternal darkness to the world. A solid plot-line that's enlivened by Jack Frost's involvement.
Another thing that really brings Jack to life is his voice actor. Chris Pine voices Jack, and he completely sells it. Due to the age difference, Chris' voice makes Jack sound older than he is and he captures that sarcastic spirit that makes Jack so lovable. Honestly, he wouldn't have been my first choice, but after hearing him, I wouldn't want anyone else.
Overall, it's one character that makes this movie well-worth a watch. Next time Christmas comes along watch Rise of the Guardians and try not to fall in love with Jack Frost!
1.) Megamind
Best Part: Love Story/Emotion
My #1 underrated animated film is this little gem that came out 7 years ago. Megamind is a criminal, and his movie is criminally overlooked. His case is a case of bad timing. In 2010, the year Dreamworks released Megamind, Illumination Entertainment also released the first entry in their juggernaut franchise, Despicable Me. Not only that, Despicable Me came out months ahead of Megamind. Both films revolve around two supervillains who undergo a dramatic change.
What works in Despicable Me is the familial bond between Gru and the little girls he comes to love. What works in Megamind is the romance. When I first saw both of these movies, I actually preferred Megamind for two reasons.
1.) There was a love story. Sure, Gru gets the girl in Despicable Me 2, but I never felt his relationship with Lucy (whose name I had to look up, I couldn't even remember it) was well-developed or memorable. That's not the case with Megamind and Roxanne Ritchie. These are two people who need each other. Megamind wants to be loved and Roxanne doesn't want to be alone in a time where evil is reigning over the city. When Megamind disguises himself as a human, we get a glimpse of his own humanity and this shows the character for who he really is, which leads me to my second reason.
2. Emotion. We get so much emotion from these characters, it almost breaks your heart. When Roxanne discovers Megamind has tricked her, when Megamind discovers Tigthen is truly evil, when Minion (yes, ironic, huh?) worries about Megamind and their crumbling friendship, sadness is visualized so often. You really start to care about these characters because they care so much about what they've done and who they've hurt along the way.
That's why I love this movie. It could be funnier at times, yes, but Megamind works far better as a animated dramedy than a pure comedy. The humor is sporadic and light, dashed over the drama at its heart. And this movie has a lot of heart. So watch it with fresh eyes and you'll find a much deeper story lingering under a blue disguise.
What's your favorite underrated animated film? Let me know in the comments.
Thanks for reading! See you again, real soon!