Hey everyone,
It's part 2 of my 10 Most Anticipated Movies of 2018, served up hot and ready. These are my Top 5 hyped flicks of the year. Let's see what they are, shall we?
5. Incredibles 2
Incredibles is one of Pixar's more memorable flicks, even among its impressive line-up. The adult humor mixed with the lovable Incredible family packs a punch and offers something for every age. The trailer definitely shows this same slant, as Mr. Incredible is forced to be the parent to Jack-Jack while mom's away saving the world. Honestly, I'm not sure how the franchise will do as it's aged so much since 2004, but the fact that it starts right where the last one left off, with the Incredibles pitted against the Underminer is a great way to transition audiences back into the action and move us forward in time. Will it be Incredible? We'll have to wait and see.
4. Jurassic Park: Fallen Kingdom
For me, Jurassic Park has fallen — from grace. I hated Jurassic World. Uh, that movie irritates me. The climactic dino fight was epic, I'll give it that. But the kids in those pods? C'mon! And I'm sorry, neither Chris Pratt nor Bryce Dallas Howard did anything with their roles. They just stood there, basically. So why is this #4 on my list? It's Jurassic Park, people, okay? Regardless of how the last movie went, there's so much potential for this action-packed series to make up for its missteps. Dinosaurs don't get old. Well, okay, they do get old, they became extinct, but they're still fascinating to watch on screen. And I'm praying the return of the charming Dr. Ian Malcolm can save this franchise (we love you, Jeff Goldblum!)
3. X-Men: Dark Phoenix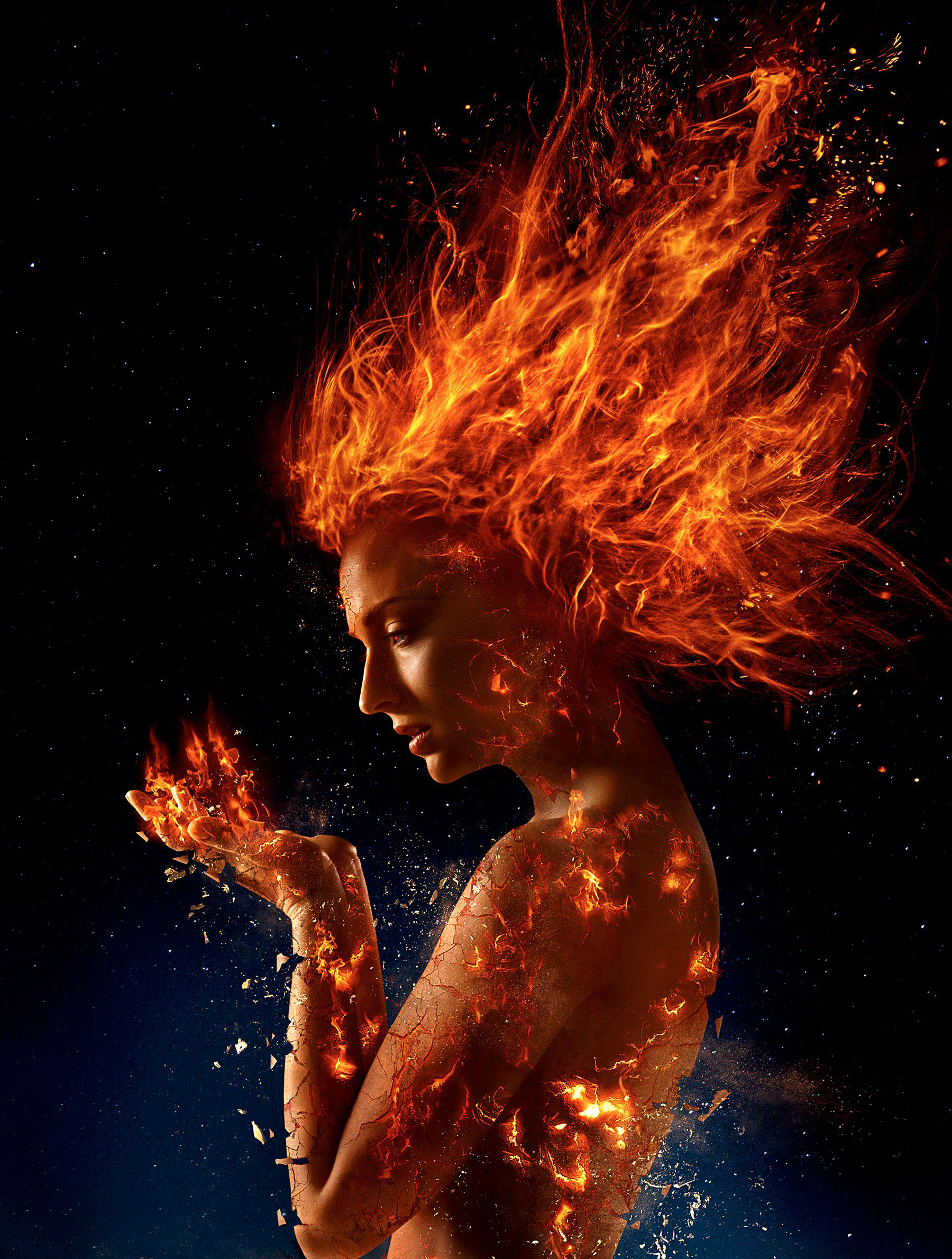 Superhero movies blow me away these days. Whether it's the hilarious humor and heart-pounding action of Thor: Ragnarok, the ragtag adventures of the Guardians of the Galaxy, or the incredible multi-hero brawl in Captain America: Civil War, we've got some heavy-hitting moments over the last few years. X-Men is the dark horse superhero franchise in all of this, and so is its next film (literally), Dark Phoenix. I really enjoyed the original X-Men of the early 2000s, but when the franchise went back in time, I wasn't thrilled.
X-Men: Days of Future Past changed all of that. I loved how fun that entry was, the way it played with time, and the addition of the adorable Quicksilver (not to be confused with the less adorable version we got in Avengers: Age of Ultron.) X-Men: Apocalypse took a step down again, but this third (prequel? sequel? reboot? huh?) may just be able to make up for the mistake that was X-Men: The Last Stand. Jean Grey deserves a better ending. Fingers crossed this Phoenix rises from the ashes (had to do it!)
2. Bohemian Rhapsody
Finally, finally, finally. Ever since 2010 when the first inklings of this movie came about (when Sacha Baron Cohen was attached), I have been dying to see this picture. Queen is my favorite band of all time, and Freddie Mercury, the greatest male voice this world has ever known. His campy, flamboyant nature only added to his mystique, and I've wanted to see someone portray his larger than life persona to the fullest. The minute I heard Rami Malek was chosen to replace Sacha, I cheered. I was excited about SBC, but the project drastically changed in tone since his involvement, and I couldn't have chosen anyone better than Malek. He clearly looks like Freddie and we haven't seen all he's capable of yet as an actor. This could be just the role he needs to break out. Thank God it's Christmas Day 2018 that this baby comes out!
Before we get to number 1, here are some of my honorable mentions:
Ant-Man and the Wasp
Liked the first one; didn't love it. Still curious to see how the story expands.
Mamma Mia: Here We Go Again!
This would have made the list if not for that trailer. Meryl's dead! No, just no.
Ready Player One
Wreck-It-Ralph brings the cameos, and so does this one. But the trailer is so dark, it's hard to see any of them. Hey, is that the Joker and Harley Quinn? Yes!
Fantastic Beasts: The Crimes of Grindelwald
Not a Harry Potter fan, but I did like Fantastic Beasts (like, not love.) With Johnny Depp on-board (he still is, right?), this could be an exciting new outing for Newt and his pals.
1. Avengers: Infinity War
You had to know this would be #1. After setting up an epic showdown between good and evil, the Avengers vs. Thanos, this will be the culmination (well, the culmination before the real finale in 2019) that brings in the Guardians of the Galaxy for a superhero mega-battle. Look at all the superheroes just on this picture alone. Everybody's here to kick intergalactic booty, and I for one cannot stand the wait! Luckily, the release date moved up a week to April 27th, so that helps.
Who's good? Who's bad? Who'll live? Who'll die? What will happen to Loki? To Bucky? To Tony? Who knows? This clash of the titans is going to be the blockbuster of the spring and will likely break some major box-office records, so be prepared for a mind-blowing experience! To Infinity and Beyond!
Well, that's the list! I hope you enjoyed reading it as much as I did compiling it. What are you looking forward to this year? Tell me in the comments. And have an awesome time at the movies!