Hi everyone,
2017 has been a year of surprises. The biggest one? That I actually enjoyed a lot of the things that came out of it! Movies in particular were better than they've been in years thanks to entries like Beauty and the Beast and Guardians of the Galaxy Vol. 2.
Today, I'm revealing my absolute favorites in 5 different categories – Best Movie, Best Song, Best Album/Soundtrack, Best Television Show, and Best Book. I'd love to hear your favorites too. Without further ado, here are my favs!
Best Movie:
Thor: Ragnarok
What can I say about this masterpiece that hasn't already been said? A true "marvel", Thor: Ragnarok is everything superhero nerds like me want — action, humor, style, did I mention humor? Thor 3 is full of one-liners and one-two punches. Not only that, it's also brimming with characterization, turning what was essentially the most mediocre of the Big 4 Avengers into a star. Loki is also treated perfectly, vain, conflicted, deceitful. Brava! Oh, and all the new characters – Valkyrie, Grandmaster, Hela, Skurge — are dynamic and fun. It's a non-stop joyride, and you're crazy not to get on it!
Best Song:
Bad Liar – Selena Gomez
Earlier this year, I did a post called 10 Best Songs of 2017 (So Far). My top pick was, and still is, "Bad Liar". We've had some great songs since June ("Feels" by Calvin Harris, "How Long" by Charlie Puth, "Thunder" by Imagine Dragons), but none compare to Selena Gomez's clever ode to unspoken feelings. It sounds like nothing else on the radio, so merely for that, I like it. Selena's voice also sounds great, it's creative, and I hope to hear more songs like it in 2018.
Best Album/Soundtrack:
Tie: Guardians of the Galaxy Vol. 2 soundtrack and Anastasia Soundtrack
This was seriously a toss-up. The Guardians of the Galaxy 2 soundtrack kicks intergalactic booty with another powerhouse sampling of 70s hits including "The Chain" by Fleetwood Mac and "Mr. Blue Sky" by ELO. We are immersed in the film's stellar moments thanks to Director James Gunn's excellent song choices. On the other hand, Anastasia picks up right where the 1997 film left off with bright interpretations of classics like "Journey to the Past" and "Learn To Do It." Plus, the same songwriters from the original film, Lynn Ahrens and Stephen Flaherty, include new songs such as "In my Dreams" and "The Neva Flows", crafting an enchanting musical embrace that takes you way back in time. Both go to show that some of the best music today lies in the past. Whether you're in the mood for sweeping ballads or classic rock, these are two albums you definitely need to listen to.
Best Television Show:
The Orville

My most anticipated show of 2017 turned out to be one of my absolute favorites ever! And that's saying a lot because I've seen a ton of shows. Seth MacFarlane is one of those guys you either love or hate. I personally love him! Family Guy aside, he's funny, cheeky, dark, strange, and yet surprisingly heart-felt (Ted and Ted 2.) My original expectations for Orville, as they were for many people, revolved around the show being an out-and-out Star Trek parody. Boy, were we wrong! Orville is more like a space satire, a hodge-podge of funny episodes and impressive subversive episodes that critique societal norms.
What? From Seth MacFarlane? Yes! And I wouldn't have it any other way. I love how Seth often takes a backseat as his character Ed Mercer, while his crew have unique, individual episodes of their own. He's made a family at Fox, and I'm looking forward to seeing Season 2 blast off next year!
Best Book:
Caraval – Stephanie Garber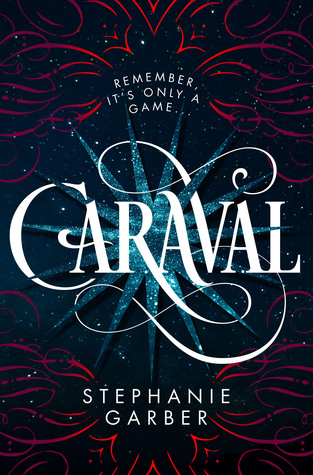 Before this year, I never picked up a brand new book for the simple reason that — I'm cheap. I'd rather wait until the books is on sale. But this story, I had to have right away. . .and I'm so glad I spent the money. This magical YA novel follows a young girl named Scarlett as she races through the mystical town of Caraval in order to rescue her kidnapped sister from the clutches of the elusive Legend. It's a heart-pounding journey through a dark, fantastical land filled with love, danger, and sacrifice. This is YA at its finest people, and by a debut author no less! If you read one book next year, pick this one up. Oh, and it's getting a sequel next year too. . .so there's that!
And that's 2017 for ya! Compiling this list was a lot of fun and I really enjoyed sharing my favorites with you guys. But these are just a few of my favorite things. I'd love to know yours. So please share in the comments.
Have a great holiday (hope no Grinches steal your presents!)